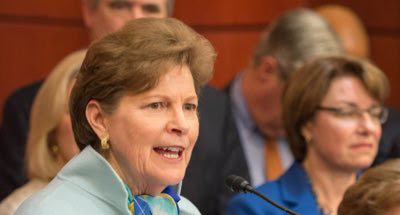 July 9, 2020
A Conversation with Sen. Jeanne Shaheen
New Hampshire Association of Realtors Federal Political Coordinator Patti Kemen recently had a wide-ranging, 20-minute conversation with U.S. Senator Jeanne Shaheen, who answered a number of questions about the the federal government's response to real estate issues amidst the pandemic.
WATCH THE FULL INTERVIEW HERE.
The July 8 interview covered subjects such as changes to the Paycheck Protection Program as well as Senator Shaheen's Prioritized Payroll Protection Program (P4) legislation; the scheduled termination of the $600 CARES Act unemployment benefit; Senator Shaheen's Hope For Homes Act; the possibility of expanding access to remote online notarization; and the inventory crisis, among other things.
NHAR thanks Senator Shaheen for making time to be a part of this important conversation.
For more information on issues pertaining to the impacts of coronavirus on the real estate industry, we encourage members to visit our dedicated webpage for the latest news and resources.